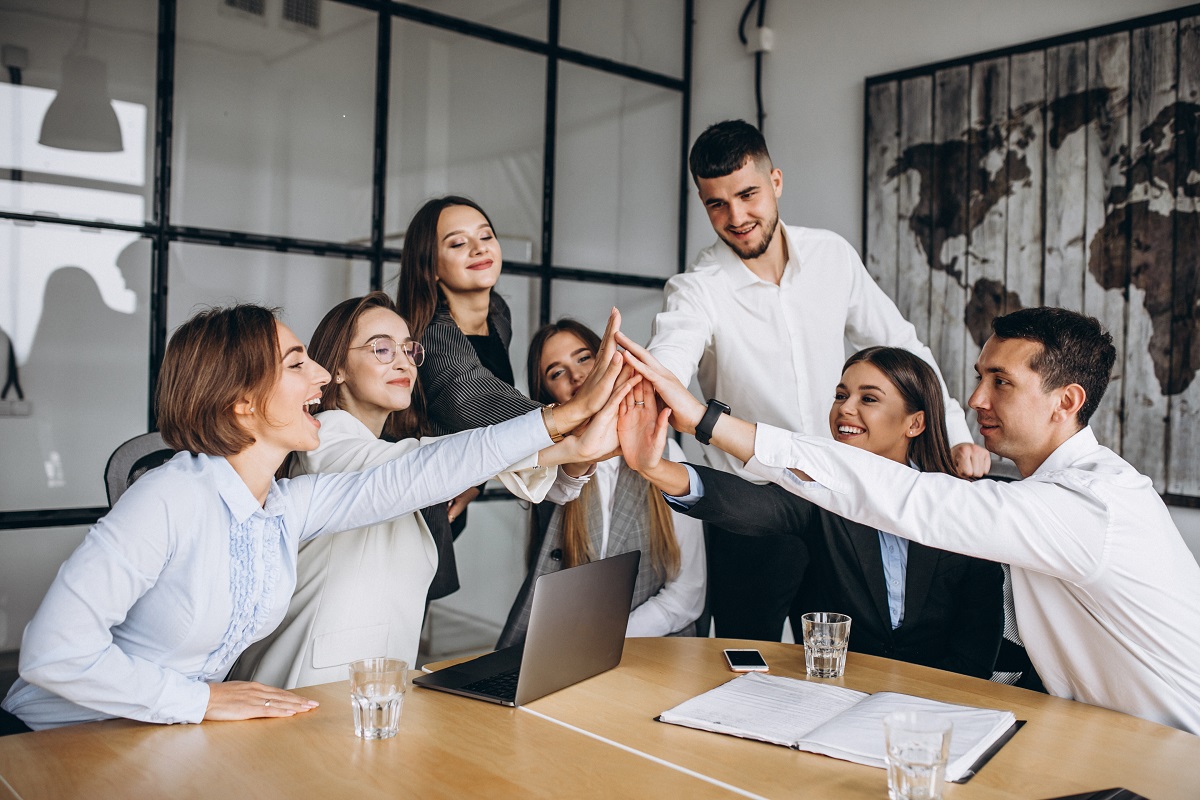 Measuring success with your sales enablement strategy is a difficult task, in large part because it depends on how you actually define success for your organization.
It's easy to look at top-level metrics like sales revenue increase or rep quota attainment and say your sales enablement software is performing as it should. But does that really give a full picture?
Your sales enablement strategy – and the software you use – may well be leading to an increase in reps achieving 100% of their quota, or sales figures slowly growing… but could it be doing more than that?
Could your sales enablement software be driving more efficient, more effective results? Could it be delivering greater success in more areas of your business?
Here are four unique ways to measure sales enablement success.
1. Speed to deployment
One of the quickest ways to determine if your sales enablement approach is on the path to success is by measuring speed to deployment.
Assess both the time taken to deploy new sales enablement software as a whole, and the speed at which you can start using new features or applications as part of that software.
Any sales enablement strategy should work seamlessly with your existing processes if you want it to be efficient, effective and successful.
Any software that takes longer than a week to deploy clearly does not work with your existing set-up. It will be an uphill struggle to integrate with your current workflows, to change working practices and to have your team embrace it.
When it comes to new features or new applications, your teams should be able to quickly deploy and start making use of them to drive engagement and sales.
And most importantly, every individual in your team, in every department, should be able to use sales enablement software to rapidly position personalized content in the customer journey to effectively target prospects.
A successful sales enablement approach starts with a fast deployment. 
2. Adoption 
Another way to measure sales enablement success is to focus on the step after deployment. Adoption.
If your teams and your individual reps are not trained to use any new sales enablement software and not encouraged to adopt a sales enablement mindset, then your entire strategy is destined to fail.
Without high, company-wide adoption of your approach, any sales enablement strategy will flounder.
From the outset, it's worth monitoring adoption numbers for any new sales enablement initiative. Start with a small team, and aim for 100% adoption, then roll out to other teams.
Watch for any fall in adoption numbers and see if you can identify the reason for this. The earlier you can resolve it, the better chance you'll have for success across the business.
And remember sales enablement adoption doesn't stop with sales. For maximum results, you'll want to aim for adoption across the entire marketing department AND throughout all customer success teams.
Because true sales enablement success is about moving beyond sales. 
3. Rep Retention
Another unique way to measure sales enablement success is to look at the metrics generated by your sales reps. Not just the typical metrics, like ramp time, quote attainment or selling time, but a figure more distinct. Rep retention.
Because the longer a sales rep stays with your organization (and the lower your new hire churn rate), the more successful your sales enablement strategy.
Any sales rep wants to be successful. They want to meet and exceed their quotas. They want to sell. And they want to spend as much time selling as possible, with as minimum effort as possible.
So if sales enablement is successful, it will be helping reps to sell more, stopping them wasting time on unnecessary admin tasks and making their day to day job a lot easier.
If your reps are selling and are happy in their roles, they'll stick around. They'll have no need or desire to move to another job, because they're achieving good results without any issues.
And that shows your approach is working. 
4. Customer satisfaction
The final unique way to measure sales enablement success is to focus on the other area where retention is critical: with customers.
Customer satisfaction is another superb indicator as to the effectiveness of your sales enablement strategy.
If you've taken a holistic approach to enablement, you'll be making sure that your prospects are closely monitored, engaged and looked after right through the sales funnel, to conversion, and beyond. 
You'll monitor how efficiently new customers are onboarded, how many complete the process and how many remain customers. You'll analyze feedback and referrals to see just how satisfied they are.
A highly successful sales enablement approach will focus on customer satisfaction as a core metric because it's a good indicator that customers are happy with the entire customer journey.
It shows they were happy enough to buy and happy enough to stick around.
And happy, satisfied customers buy again. They spend more. They become advocates for your business.
Ultimate sales enablement success lies in metrics beyond sales. It lies in measuring an approach that encompasses your entire organization and every part of the customer journey.
Ultimate success lies with revenue enablement.