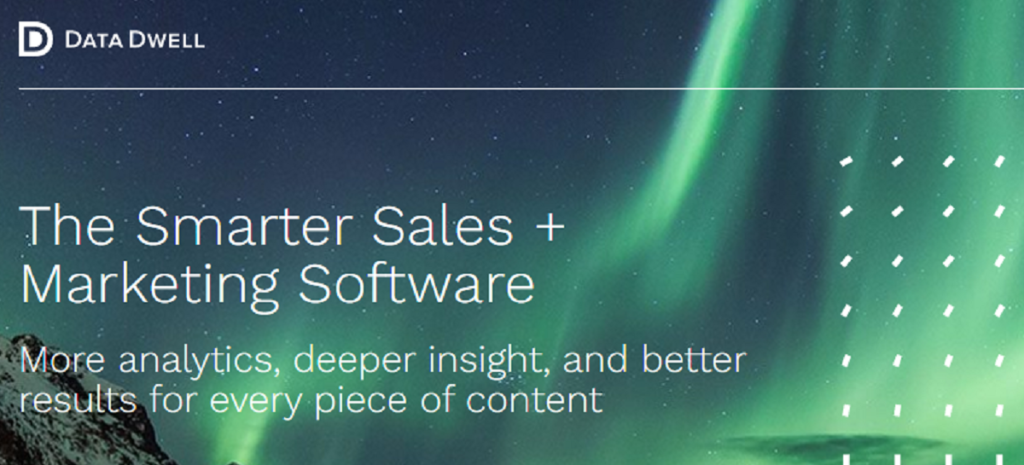 At Data Dwell, we're always looking for ways to improve our software, deliver more to our users and support every stage of the content lifecycle.
It's why we created Data Dwell, and it's just one of the reasons why Trust Enablement recognised us as the Sales Enablement Leader.
We never stop making updates and improvements to our software. We love nothing more than implementing the changes requested by you – our clients – to help you get more value from Data Dwell, more insight from your content and more success from your entire sales enablement strategy.
And that's why we're now making the biggest change to Data Dwell since we first launched six years ago.
Combining Sales Enablement with Digital Asset Management
For the last few months, our amazing technical and development team have been working hard to combine our two core products into a single solution.
We've traditionally had our sales enablement product and a separate digital asset management product, each serving a distinctive customer base.
But as the market has shifted and sales enablement has evolved, we recognise that the most effective way to meet the needs of our clients is with a single Data Dwell product.
Why?
Because today's typical content lifecycle demands it.
Our customers want access to content storage, content management, content distribution, and – most importantly – content analytics – all within a single platform.
More features, more functionality, more focus
By supporting every stage of the content lifecycle with a single product – from storing created content to supplying detailed insights on how that content is used – the new and improved Data Dwell delivers multiple applications to organizations in a simple, cost effective way.
A single product delivers more features, more functionality and more focus to drive sales and revenue at every touchpoint in the customer journey. And of course, Data Dwell is the only sales enablement solution that's 100% native to Salesforce.
Our Data Dwell product gives you access to a state-of-the-art digital asset management system to store, control and monitor all types of content.
AND you can also use our industry-leading sales enablement software to distribute that content at every stage of the sales funnel, with automatic suggestions on the most effective, most relevant content to share based on customer activity, industry trends and sales rep metrics.
But most importantly, you'll have unrivalled insight into how every individual piece of content is used, because Data Dwell is the leading in content analytics.

As John Moore, the Enablement Collaborator and founder of Trust Enablement says, "from a reporting and insights viewpoint, there is Data Dwell, and then there's everyone else."
"Data Dwell is the cream of the crop, the top overall platform in the market today, for businesses looking to power their sales enablement programs with data-driven insights aligned with your overall business goals and performance."
And now we've strengthened that value further with our DAM integration.
Existing customers don't need to worry about any changes to their current set-up, but you will have access to even more features and functionality if you'd like them.
All the tools you need to understand and improve your content
When you have full, unrivalled insight into every single piece of content – every asset in your organization – you have all the analytics you need to make smart improvements.
You know which content sits unused, which gets results and which doesn't.
Armed with that knowledge, you, your marketing teams and your sales teams can stop wasting time on the wrong types of content and focus on those that drive sales and increase revenue.
That's the real power of the new and improved Data Dwell platform
Watch this space for more details on its roll-out.