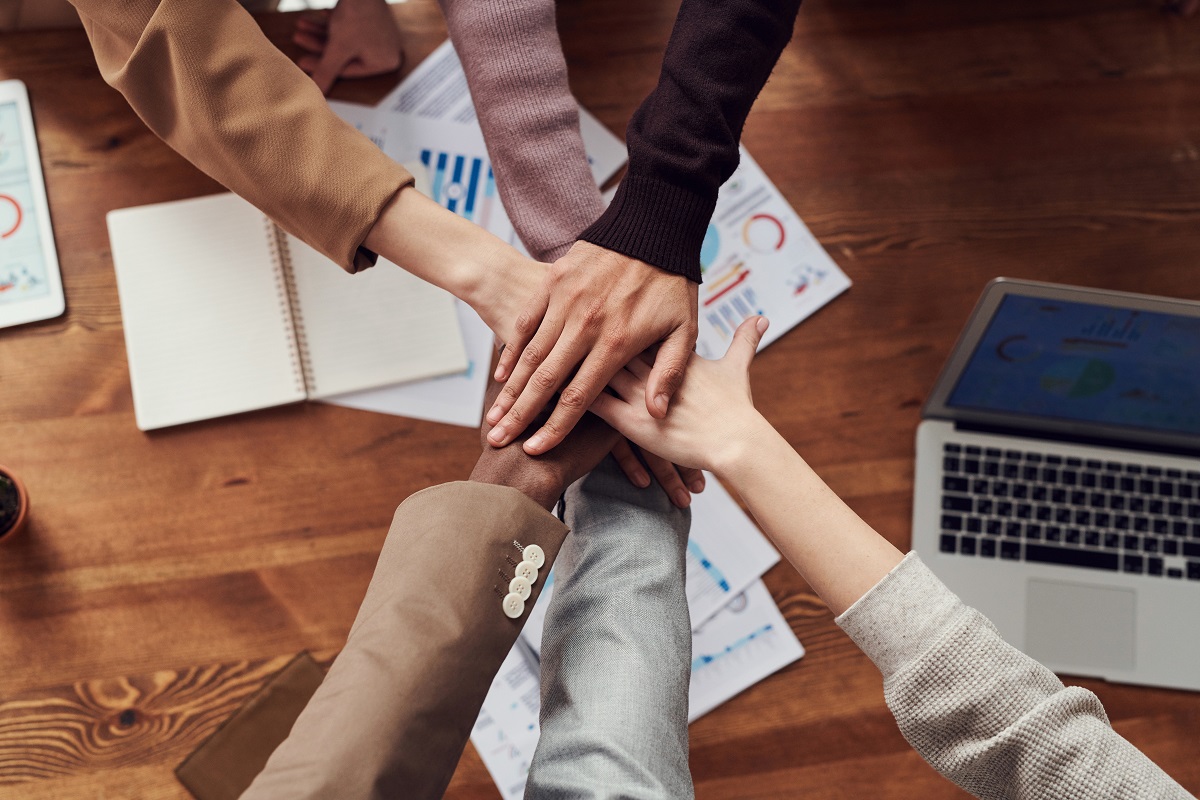 When a prospect moves from sales to customer success, from closed deal to onboarding workflow, the process should be so seamless it's unnoticeable. In an ideal customer journey, your prospect won't even know they've been passed from one department to another.
It's what prospects are looking for. According to a recent Salesforce study, "70% of customers say connected processes — such as seamless handoffs — are very important to winning their business."
Handoffs between sales and customer success should be quick, efficient and effortless. When they're not, the customer knows about it.
Why is the handoff between sales and customer success so important?
Imagine your ideal customer has just gone through a stellar sales funnel. They've had a superb line of communication with your sales reps, they've had lots of useful information shared with them and had all their questions answered.
They sign on the dotted line, all set to use the new product they've bought into… and then what?
Nothing?
All too often, that's the case.
Customers hit a brick wall. There's a barrier which stops them moving forward. Information gets lost. Delays grow. Frustration increases. Onboarding stops, client retention likelihood dwindles and the chances of advocacy go out of the window.
In 2012, an Oracle report found 89% of customers move to a competitor following a bad customer experience. In the 10 years since then, customer experience has become even more important.
Customer retention and advocacy all start with a successful handoff from sales.
So how do you streamline the sales to customer success process?
How do you improve efficiencies, automation and success with handoffs?
1. Define what customer success is and where it lives
Before you can improve the handoff between sales and customer success, you need to make sure your organization is on the same page about what customer success actually is. Everyone is usually clear on who/what sales is, but customer success is a little trickier to define.
Is it just onboarding teams?
Does it incorporate development, account managers, retention?
What does the customer success team look like?
Where does it live?
Who is responsible for what?
2. Be clear on what success looks like
Next, you need to understand what success looks like to your customers. If you don't know how your customers define success, how will you know if your handoff has been successful?
Remember, it might be different to what your business sees as a success, and it might be different between customers.
Ask them as part of the sales process what their intended outcomes are, and what type of results they might like to see – then use this as a benchmark for your customer success teams.
3. Bring customer success teams into conversations with sales and marketing
More and more organizations are closing the gap between sales and marketing, but the gap between these top and middle of the funnel departments and those post-sale is growing.
Customer success should be regularly meeting with sales and marketing. They have invaluable insight to share which will benefit both marketing and sales reps. They work with almost every other department in the organization – so have a unique viewpoint. And they have requests to make of both sales and marketing.
4. Create a direct line of communications to and from customer success
The sooner you can get customer success communicating openly with sales and marketing, the better. They'll help both departments manage expectations and prevent unrealistic promises, helping smoothen the handoff process.
If sales are sharing a white paper that boasts of unachievable results, customer success needs to get marketing to amend it so prospects aren't expecting one thing and getting another.
Customer success may also find they need additional 'how to' guides, use cases or product information documents as part of the process. They need a way to quickly request that information directly from marketing – without having to chase or pester. 
5. Manage customer success content more efficiently
Putting workflows in place between sales, marketing and customer success – with clarity on roles and responsibilities – will help make sure content requests and content delivery are as organised and seamless as possible.
Sales enablement software like Data Dwell can help marketing provide customer success with the content they need. It provides a central hub for all content and materials that they may request.
Sales can assign specific content that a customer may want (based on their sales conversations) and marketing can give customer success additional materials to help make sure that the customer is aware of the full benefits and potential of the product they've just signed up to.
6. Make sure Sales record and document 
Lack of communication is one of the main barriers to a successful handoff between sales and customer success teams. A CRM – supported by a sales enablement platform – can help overcome this.
Encourage your sales reps to document every conversation they have with prospects by building the required fields into your CRM system. You'll want to know what the customer needed help with, what promises sales made, and what they said they would do. This'll prevent those little nuggets of information getting missed.
You could even use your sales enablement content to share a questionnaire with sales reps right at the moment a deal is signed, when prospect conversations are fresh in their mind.
Customer success can then follow up efficiently and effectively as part of the handover process. They can also use sales enablement software to see which content sales reps shared with customers – and which they viewed – to better understand where to focus attention during the onboarding phase.
7. Give every department access to customer history
It's no use recording key customer details, sales rep conversations and must-know promises if customer success teams can't see or access that information.
Ideally, anyone who interacts with a customer on their journey through your organization should be able to see the entire customer history. They should be able to access every touchpoint to understand how the customer got to where they are and effectively identify what they need help with next.
Not only will this help improve efficiencies as part of the handoff process, it will also prevent customers from needing to repeat information – a frustrating indicator of a poor connection between sales and customer success.
8. Set up engagement notifications 
Finally, one of the best uses of your sales enablement platform beyond sales is to set up engagement notifications for onboarding teams to monitor customer behaviour throughout the process.
Use it to watch for signs that new customers are using your product effectively, and get early warnings when they're not. For example, if a customer is continually opening a basic instructions PDF, they might be stuck with set up. Or if they haven't opened stage 2 documentation as part of the onboarding process, they might need help moving beyond stage 1.
Spotting these signs early will help you devote the attention they need and further streamline that handoff from sales – making sure customers aren't left behind.
Streamline the customer journey between departments with a sales enablement handoff process 
The key to a successful, streamlined customer journey through every department in your organization – and specifically a handoff between sales and customer success – is the sharing of information.
When information is shared effectively, and every department in your organisation has the same attitude and mindset towards sales enablement and indeed revenue enablement – handoff processes can be continually improved and automated.
Marketing can keep marketing to the customer. Sales can keep selling. And customer success can ensure everyone is happy.