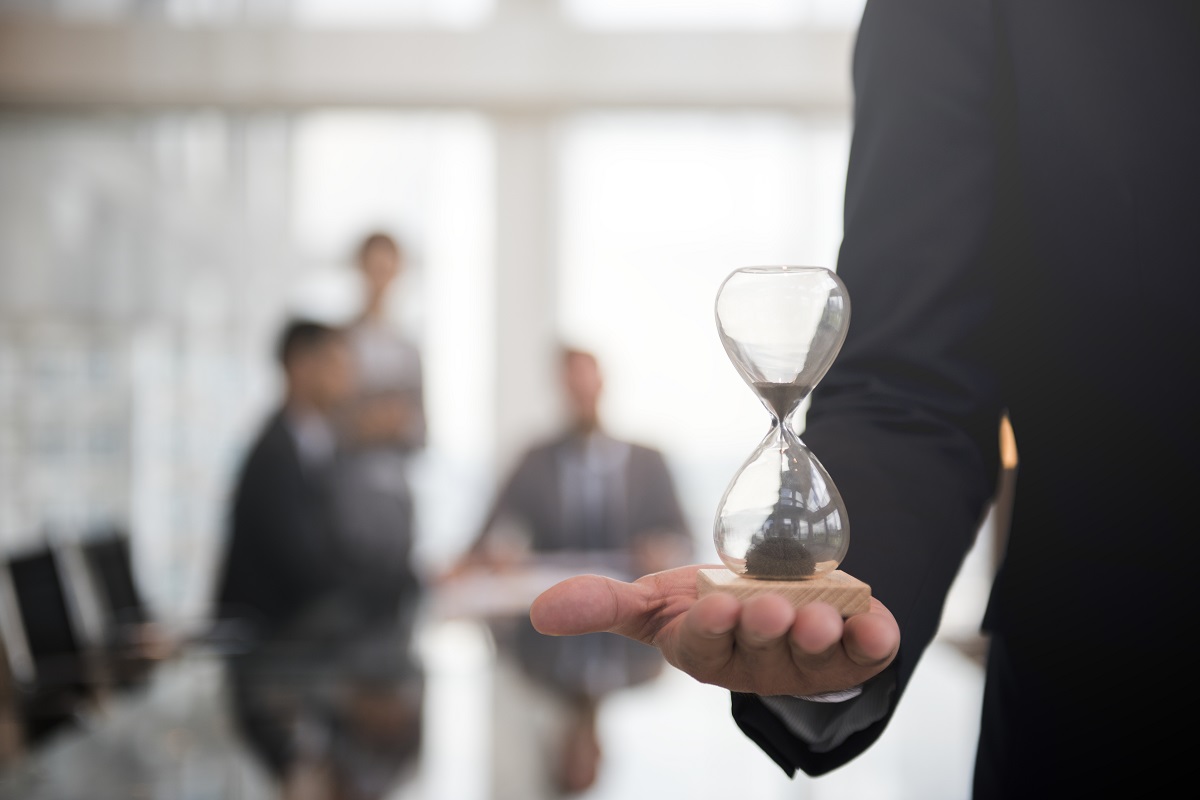 There are many different factors to consider when you're selecting your first or your upgraded sales enablement software, but one of the most important – if not the most essential – is time to deployment.
Time to deployment can make all the difference between a highly effective sales enablement strategy and one that falls flat on its face.
It can be the difference between your entire organization embracing the approach, or thousands of dollars wasted on software that sits unused.
Time to deployment should be top of your considerations when choosing new sales enablement software because:
It gets results faster
Faster roll-out of any software is going to lead to faster results, that's obvious. The sooner you can deploy your new sales enablement software, the sooner your sales reps can start using it to close more deals.
If you've decided you need new or upgraded software, then the chances are you've identified a challenge or a problem within your sales funnel. The longer you have to wait to deploy new sales enablement software and see signs of its effectiveness, the greater those problems become.
It keeps morale high
Your teams' attitude towards new software is a key factor in its effectiveness, and time to deployment will affect that attitude.
If your sales enablement software is quick to deploy, teams will be excited about this new, rapid solution to some of their problems, and will be eager to try it out.
But if time to deployment is longer than a couple of months, that initial excitement they have about new tools will quickly wear off. They may become disillusioned and cynical with the software if it takes an age to deploy, assuming that because it's taken so long, it won't be any good.
Or, the anticipation will rise and rise, and they'll pin everything on this magical piece of software that's taken months and months to deploy so it must be the solution to absolutely every problem they have. And when it's not, they'll be sorely disappointed and morale will drop.
It encourages higher adoption rates
When morale is high, adoption rates are likely to be high too. So if time to deployment is quick, staff will likely be positive about trying new software and be willing to invest time into training and development.
If it's quickly and easily installed and ready for them to use, they're far more likely to give it a go.
But if time to deployment is longer than a couple of months, teams may well be looking for other options and trying different solutions. When your sales enablement software does finally land, they'll be less inclined to adopt it as they've moved onto other tools.
It keeps senior stakeholders happy
Getting sign off for new sales enablement software is a challenge in itself, and the chances are that you've had to make a strong case for it to get funding approved.
So when you've worked hard to get the go ahead, you'll want to make sure you can show a return on investment for senior stakeholders as quickly as possible. You'll want to prove their decision was the right one.
If time to deployment extends beyond a couple of months, stakeholders will be asking what's going on. They'll want to know where their money has gone, and why they haven't seen anything for their investment yet. That will only breed animosity and resentment towards the software itself and a sales enablement approach in general.
It enables smoother integration
Faster time to deployment is also a good indicator that your chosen sales enablement software is compatible with your current set up. Software that's native to your technology stack will be far easier and far quicker to deploy.
That means it will integrate with your current workflows and processes, so you won't need to worry about changing how teams work. You won't need to factor in extra time for IT to connect to different programs or other third party software.
It leads to organization-wide buy in
Finally, the faster you deploy your sales enablement software to your sales department, the faster you can roll it out to other teams.
Because sales enablement software doesn't just support sales reps. It can be extremely beneficial to marketing, onboarding and customer success teams – anyone looking to adopt a revenue enablement approach.
When you prioritize time to deployment, your sales reps can get started sooner and show how effective a sales enablement strategy is. That can pave the way for an organizational change, a transformation in thinking and a shift in approach. It leads to more and more teams trying sales enablement software and helps encourage organization-wide buy in.
We know how important time to deployment should be for organizations. We've seen first hand how businesses can spend over a year trying to deploy new sales enablement software, wasting time, money and effort before giving up.
So if you're looking for sales enablement software that's fast to deploy, as a Saleforce-native solution, Data Dwell can be operational in days. See how it works for yourself here.